Real Magic & Co.

Outstanding Event Planning and Entertainment Services for Northern California Communities.
Give your performance or performers a lift at your next outdoor event with our fully self-contained portable trailer stage!
Highly versatile, this 16' trailer has a 24'x24' footprint that includes a small fenced area in front to keep audiences a safe distance from the stage. It comes with a small spotlight, stage foot lights, and your choice of Magic themed or plain framing. Custom framing could be created with sufficient lead time. You also have the option of adding a sound system with wireless microphone to your rental. Contact us today for a quote!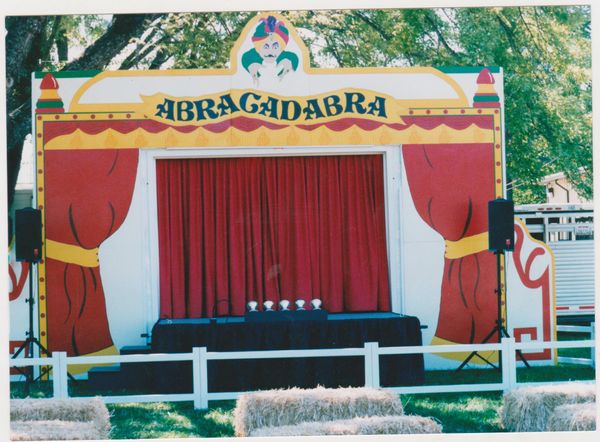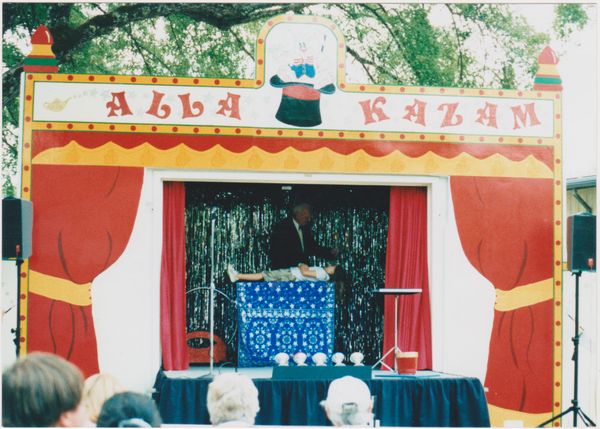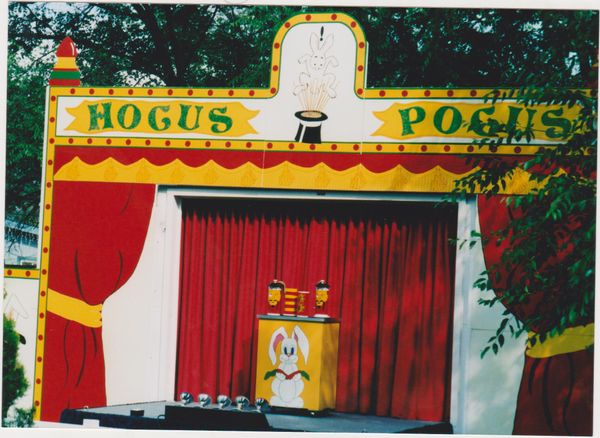 Balloons and Other Themed Decorations
Make your party "pop" with professionally designed balloon sculptures. Whether inside or outside, from table top embellishments to an eye-catching arch, these colorful enhancements help set the mood and highlight the theme of your event.
Party and Picnic Activities
Recreation Games: Potato sack races, three legged races, the limbo, the chicken dance and many more fun experiences are available for your next event. All activities are age oriented, set to corresponding music and include a P.A. system for announcements. This is a wonderful way to get your guests to interact with one another and a real crowd-pleaser.

B-I-N-G-O!: We supply the bingo cards, draw balls and drum, and can also call the games so event hosts get to play as well.

Crafts Station: We will create custom crafts stations reflective of the Holiday, your company, or your party theme. Kids and grown ups alike have fun making and decorating their own art projects.

Create a Critter Workshop: Most children love to make new friends. With this activity, each child selects a plush animal, stuffs it with batting, and inserts a "Wishing Star". Participants then fill out the birth certificate and take their new friend home with them. Invite our friends Skippy and Cuddlez to be there, and witness the kids' wonderment at seeing these giant critters come to life.
| | |
| --- | --- |
| Photobooth: Whether they choose to be silly or serious, guests enjoy capturing special moments with fellow party-goers in a photobooth. This rental can be set up as either Full Enclosure (curtains surrounding) or Open Air (with backdrop). Each event will have unlimited sessions, digital copies of all pictures, a full-time attendant, and a wide variety of props. | |